NB: The text of this column went out to my mailing list on Friday, Not yet a subscriber? Sign up here for early access to my reports!
Dear friends,
Happy post-Thanksgiving to those in the United States, and welcome one and all to the Season of Lights. Our Sun entered Sagittarius on Thursday morning, November 22nd at 4:01 AM, and perfected his opposition to the Moon in Gemini — creating a Full Moon on the Gemini-Sagittarius axis — just after midnight in the wee hours of Friday morning.
These two festive Sagittarius events are to be followed on Monday by a third one, when the Sun catches up with newly-Sagittarian Jupiter, kicking off a shiny 12-year cycle around vision and expression. Sagittarius is the sign that Jupiter rules: the Big Guy is at home here, reveling in the joyous, exuberant, even excessive qualities of the winter holidays. For some of us, too much is never enough!
Among the Fire signs, Sagittarius is symbolized by a group of candles; your little flame can light the next one over, without going out. Sagittarius rules religion, philosophy, higher education. Matters pertaining to "shared knowledge" get a boost from the Sun over the next 30 days, and from Jupiter over the next 12 months.
Meanwhile, Mars is nearing the end of his two-year journey around the sky: he is now in Pisces, the last sign of the Zodiac, till December 31st — and will begin making his circuit all over again, when he enters Aries, as the new-year begins. For the next five weeks, we'll be wrapping up projects and conflicts that began around the time that the God of Action last went into Aries, on January 28, 2017. Mars in Pisces can be melancholy, passive, or prone to feel sorry for himself. Little fish, just keep swimming. (Don't go crying or whining!)
The Full Moon chart, cast for Friday, November 23 at 12:39 AM in Washington, DC, features a mutable T-square (it's not a perfect one, but the orb's fairly tight, so we feel it) with the Moon at 0 degrees Gemini, the Sun and Jupiter and 0 and 3 Sagittarius respectively, and Mars at 4 degrees Pisces. Those of us who have natal planets at the early degrees of Virgo are under special pressure, as the conflicting energies of the Moon, Sun, Mars, and Jupiter channel their kerfuffle into that section of the sky.
When stuck, light a candle and have a chat with Jupiter in Sadge: focus on the OUTCOME you want, rather than the impasse, and let the details fall where they may.
The Nodes of Fate at 28 degrees Cancer-Capricorn are still squaring Uranus at 29 Aries (as I discussed briefly here, and at greater length in my Big Shift webinar). The structure (Capricorn) of the family (Cancer) is feeling tremendous pressure to change (Uranus), drastically and immediately (Aries): this aspect will remain in orb for the next three months. If you're feeling besieged this holiday season, or perhaps ready to explode, take a deep breath and tend your garden. Choose gentle, deliberate actions to wrap the story up. Toss out chipped cups; sort your closet and drops some things off at Goodwill; collect on old debts, or pick up the toothbrush you left at their house. This is the reality, now. There are new opportunities coming — our gal Venus is moving direct, as of last week — but only if you can make space in your life.
Meanwhile, Mercury (also in Sagittarius) is retrograde till December 6th — and he doesn't clear his shadow till December 23rd. During this period, be on the lookout for Ghosts of Christmas Past, who approach and speak to you with Sagittarian frankness. It's a great opportunity to learn what was REALLY going on, way back when, and heal old wounds. Take it from Scrooge, and let them in.
As I look ahead to December and the start of the new year, I am feeling distinctly optimistic. Here's to an abundance of whatever lights your fire!
Big hugs,
Anne
P.S. My Sagittarius New Moon Manifestation Circle Webinar is scheduled for Wednesday, December 5th, just a week-and-a-half away.
P.P.S. I'm incredibly excited to be taking part in the first-ever Broadly Astrology Conference, organized by my ultra-cool former student Annabel Gat, the resident astrologer for Broadly.com. Join us in Brooklyn on December 8th!
P.P.P.S. We just had a couple more single-occupancy rooms open up in Tuscany and there are gift certificates available for sale on my website. Something to add to your wish list perhaps?
---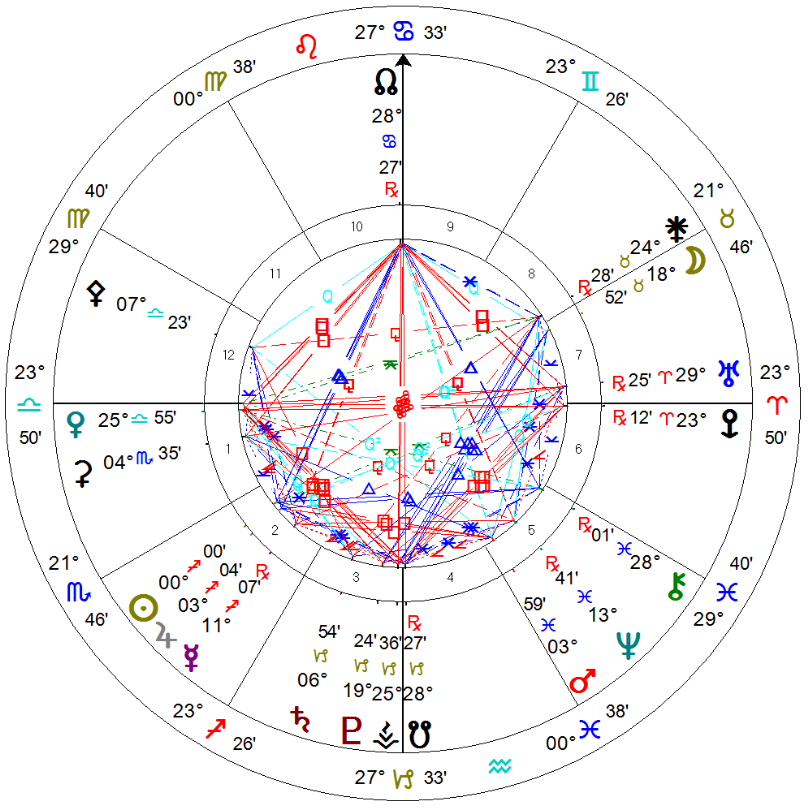 The Sagittarius Ingress of the Sun
Thursday, November 22, 2018 at 4:01 AM Eastern US Time
Chart Cast for Washington, DC
---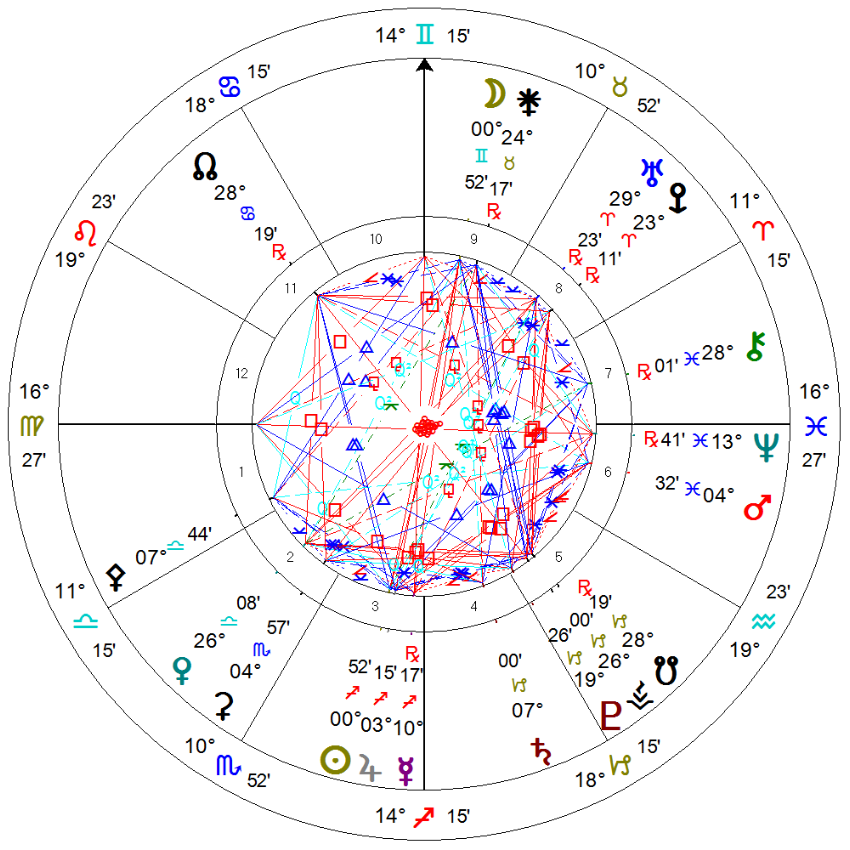 The Full Moon in Gemini
Friday, November 23, 2018 at 12:39 AM Eastern US Time
Chart Cast for Washington, DC
---

Print Friendly