Weekly Weather October 27, 2014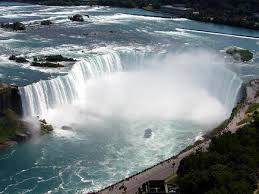 Sometimes, it's the things that annoy you the most, about certain situations or people, that you miss the most when things change. Sometimes, The Universe. ~Tut.com
Or perhaps the law of (un)intended changes described by the heavens? The Solar eclipse was on Ceres in my 8th house and the earlier Lunar eclipse echoed across my nodes in 5/11. There was a Venus Star Point on Saturday, October 25, 2014, at 1 Scorpio 48, right on my Ceres at 1 Scorpio 31. The Solar Eclipse was right on my Ceres! Mercury stationed on my Ceres. That Ceres has been getting a workout this past month ~ zapped by cosmic energy. What am I to create? How am I to nurture? What am I to let go of and NOT nurture or create any more?
Every time I sat down to write the Weekly Weather column the past few weeks, "it" just left. I am not sure what "it" was ~ but "it" was on vacation for SURE! No creative juice? It was Ceres, the sign of creativity, maternal, growth and nurturing, being activated by the Solar eclipse and the Venus Star Point. Ceres was dragging her butt, VERY SLOWLY, as the energy ebbed out of her before being reactivated.
A bit of history: I started writing the Weekly Weather column for Cosmic Path on June 7, 2004. There was a Venus Star Point at 17 Gemini 53 on June 8, 2004 ~square to my 18 Virgo Sun. Gemini, the sign of writing stimulating Virgo, the sign of service. The Weekly Weather brought me clients who liked how I described the planetary energy above us playing out on earth before us and how they could use it.
In October 2, 2006, the Cosmic Path expanded my job description to include the two monthly lunations for six columns a month. There was a Venus Star Point on October 27, 2006 at 4 Scorpio 10 right on my Venus at 4 Scorpio 39.
The last 8 years of the Venus Star Point from 2006 finished up this month as a new Venus Star Point cycle began on Saturday, October 25, 2014. So the heavens invite me to change the column.
The column has definitely morphed over the ten years I've been writing it. My intention was to write the Weekly Weather column to give suggestions on how to handle the energy showing up in our world in a (hopefully) positive way. I like to add bits of predictive stuff ~ like Ebola arriving in NYC on the Solar Eclipse last week ~ and it DID arrive! THAT is a fun part of astrology for me…. The golly gee whiz part that you can't make up!
So, things will be changing on my side of our relationship. In my fallow month of not writing ~ my cosmic vacation so to speak ~ I've been thinking about what I want to include and write about going forward. Many of the changes over the past 10 years were suggested by people who wanted one thing or another. Too long. Too short. Stop hiding the Void Moons. Add this or that. Less of this or that. With the Google, we can find EVERYTHING. It doesn't all have to be found here. My Virgo Sun can figure out what you need to know about and write about that.
Transits, Progressions and Arcs to the Weekly Weather Column's birth (June 7, 2004, midnight, NY,NY) and my natal chart suggest it is time to focus more on what I think is important and shake things up a bit. Evolve us to the next level. Time to shift and dedicate ~ or re-dedicate ~ to what is important about Astrology and how it can so HELP us in these stressed out, fear based times. Let's add a bit of Taylor Swift to the mix and Shake It Off! Or Shake It UP! Forward we go!
The eclipses are leaving! The eclipses are leaving!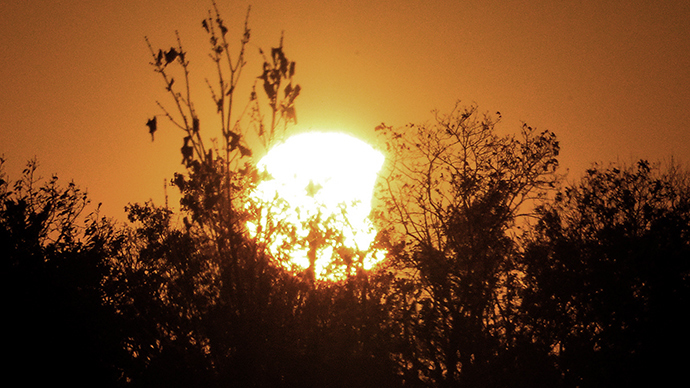 We plan our departure and our future over the next two weeks and leave eclipse season as Saturn gets ready to leave Scorpio at the end of December. Saturn clears the degree of his station from March 2014, 23:19 Scorpio, on Monday and enters NEW TERRITORY! Between Now and DECEMBER 8, 2014 when Saturn gets to 28:19 Scorpio, we are on a ONE shot at this section of Saturn in Scorpio. You get ONE shot at this patch of heaven with Saturn. Things committed to now are cosmically locked and loaded. Things let go of now are done and finished without a reopening opportunity. FOR 29 YEARS!! There is NOT a lot of play or wiggle room between now and December 8, 2014. If the idea of commitment freaks you out a bit, delay the commitment until after December 8 because you can renegotiate next summer. If you know what you want, GO FOR IT! The heavens is pushing you to commit to your future!
Since LAST November, Saturn's been rolling back and forth between 16 and 23 degrees of Scorpio. He's invited us to revisit our psychological issues, blocks, inhibitions and fears about commitment. Now Saturn wants you to belly up to his rings and whisper in his ear what you've figured out. Our eighth house psychological issues come from our parents and childhood. The stuff we've been working on this year was that lovely high school and early adulthood period ~ ages 16 to 23. We've been in cosmic therapy with Saturn as the therapist. I know, Saturn's not a particularly compassionate therapist. He's a "buck it up buckaroo" therapist! Time for your big girl or big boy panties. No whining. Implosion therapy ~ drop you into your fear and get you to deal with it. LIKE NOW!
So Saturn's done with your therapy for the time being. Now you get to implement! Mars is exalted in Capricorn so you will be particularly effective. Mercury is in Libra, moving direct so he's renegotiating the changes from the recent retrograde until he clears his shadow on November 10. Mercury stationed at 2:18 Scorpio, on the Solar eclipse as well as the Venus Star Point degrees.
If we look back at the Solar Eclipse ~ the Sun and Moon align with the Nodes of Destiny and Earth ~ and the Venus Star Point ~ the Sun and Venus align with Earth ~two significant astronomical events which took place within two days of each other. We had Sun, Moon, Venus, Pallas Athena and Mercury all connecting and starting new stories. Saturn and Ceres are in late Scorpio, getting a bit of watery wake of emotional energy from those five planets combining over a few days. So our ego, emotions, desire, passions, strategic ability, communications, creativity and structure building are united and working cooperatively together. Such a bundle of energy to harness! Make good use of it!
Bernadette Brady says of this Eclipse series in her book, "The Eagle and the Lark" "This series brings an impulsive energy to events. Socializing becomes hectic and issues emerge that motivate the individual. This motivation may be concerned with financial projects or relationship issues. Whatever the motivation, it is impulsive, passionate and exciting. Have fun, enjoy it!"
You've been doing a great deal of emotional work in your Scorpio house getting clear on the commitment you need to make to your future. Next year, we move from oodles and puddles of water to bonfires of fire. So get ready. Get your vision(s) focused.
The eclipse sets off a 19 year cycle. The Venus Star Point begins a new eight year cycle. Saturn works in 29 year cycles. This is a powerful moment of change in your life ~ particularly at the 1 to 3 degrees of your chart and most clearly in the sign of Scorpio. Gather your ego, emotions, desire, passions, strategic ability, communications, creativity and structure building and get going!
Water spreads out and takes the lowest path of least resistance. Water takes the shape of the container in resides in. I spent last weekend in Niagara Falls watching the power of water as it flowed over the falls and crashed to the earth below. Use your watery energy wisely ~ think about Niagara Falls….slowly you turn, inch by inch…. That watery flow of a river carved 227 miles of the Grand Canyon and thunders over Niagara Falls heading toward Lake Ontario. Jump in! Go for it!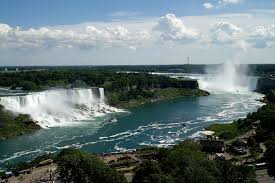 Void Moons in the Week Ahead: When the Moon is Void, it is wise to avoid making important decisions as they tend to be unrealistic, and subject to false starts, errors or unexpected hassles. Avoid being concerned with things beyond your spiritual center. It is time for subjective, spiritual and non-materialistic concerns. Kick back, let life flow, and center yourself. Connect into your essential oneness with the Universal Forces.
Moon goes void Trine to Jupiter on Monday, October 27, 2014 at 12:19:11 pm. Moon enters Capricorn on Tuesday, October 28, 2014 at 06:04:29 am. Moon is void Monday afternoon and evening.
Moon goes void sextile to Saturn on Wednesday, October 29, 2014 at 11:02:05 pm. Moon enters Aquarius on Thursday, October 30, 2014 at 09:53:02 am. Moon is void Early Thursday morning.
Moon goes void square to Saturn on Saturday, November 1, 2014 at 02:22:44 am. Moon enters Pisces on Saturday November 1, 2014 at 12:37:43 pm. Moon is void Saturday morning.
Moon day Monday October 27, 2014 Moon is in Sagittarius. Moon goes void Trine to Jupiter at 12:19:11 pm for a very productive, overdoing and task oriented energy. Moon is void Monday afternoon and evening. Today is a great day to get things moving along, worked on, wrapped up and ready to go out the door tomorrow. You might find you are a bit scattered running from task to task ~ that is part of the mutable nature of the Moon today. As he's working with Jupiter in Leo, the day will be fun and creative. A cold can work with your system today (eclipses bring colds and health matters to your attention). People don't want to partner so expect some cancellations and reschedules as things are moving fast and they are feeling overbooked or unable to get it all together. Take a bit of time mid-afternoon to curl up with Venus as she trines Neptune ~ there might be some emotional feelings or a bit of a teary or feeling outburst or out pouring. Pay attention to the passions calling your heart. Take 10 minutes to center on your dreams. Ceres enters Sagittarius until January 8 so you might find ideas pouring out of your heart center ~ Jupiter is in Leo. These are passion dreams for you. Saturn clears his shadow so events from late February and early March are back up for you to find closure with. Tonight Mars connects with the Node of Destiny so make a move on something you want in your life.
Mars day Tuesday October 28, 2014 Moon enters Capricorn at 06:04:29 am. Moon has a positive closing aspect to Saturn so today and Wednesday are great days to work the earth and water energy to get things accomplished and growing the way you want them to. Sun's trine to Neptune encourages you to emotionally connect on a deeper level with your higher self ~ take time today or tomorrow to dream a bright dream of your future. Moon has a number of productive aspects today, encouraging the water planets to emotionally commit to new adventures as they are supported by the solid nature of the Capricorn moon. Moon's union to Mars in early Capricorn starts an out of bounds experience tied to your ambition (or theirs). Health or relationship matters call for your attention tonight. Venus in Scorpio is a bit sharp tongued about how to proceed. Wait until you cool down to go forward on emotional matters. Throw yourself into NON-emotional matters.
Wednesday Mercury's day October 29, 2014 Moon is in Capricorn. Moon goes void sextile to Saturn at 11:02:05 pm making it a productive, accomplished day. Moon has slightly difficult aspects early in the morning. You can toss and turn last night with difficult dreams. Write them down ~ they will mean something to you next spring. Some difficult news arrives mid-day that encourages you to take a different approach to a matter or family member. Use a strategic approach that incorporates the changes you need made. There is a sense of energy fading or trying to transform into a new form. Mars and the Sun come up with new ideas that might help partnerships heal. There is a new appreciation for your tribe.
Jupiter's Day Thursday October 30, 2014 Moon enters Aquarius at 09:53:02 am and goes void square to Saturn so things today and tomorrow involve some level of difficult separation or detachment. Moon is void very early Thursday morning. Neptune trines Pallas helping you see the underlying patterns in the situation before you. This is a lovely aspect for untangling those chains that bind. Relationships are a bit stressed as the desire for passion and intensity is in conflict with partner's ideas about loyalty and partnership. You are going to disagree ~ agree to disagree. People come at relationships with their tribal and family culture whispering in their ears. Today highlights a fundamental point of disagreement in your relationships with others. Try to walk a mile in their moccasins. Or as Uranus and Blackmoon Lilith suggest, don't take it so personally. Part of why you were attracted to this situation in the first place is because it WAS different. Sometimes, it's the things that annoy you the most, about certain situations or people, that you miss the most when things change. Sometimes. Mercury connects with the North Node of Fate so make sure to exchange business cards, get contact information or a way to follow up with who you meet today or offers you receive. While the situation or relationship won't work out in the long run, it will move you quite a few giant steps forward. Take the risk!
Friday Venus's Day October 31, 2014 Moon is in Aquarius and goes void square to Saturn making today another day where things don't work out quite the way you might like. Moon works productively with Uranus and Mercury so it IS full of creative energy or good ideas even if it is NOT meant for the long term. It moves you forward. Think trial model. Working out the bugs. Failure is always part of success. So try again. Mercury's sesquiquadrate to Neptune says while the promises being made ARE offered with a clear heart and meant, the reality is the situation is actually NOT something the person can deliver on. But the pursuit of the dream gets you further down your path. Again, practice makes perfect. Just don't put all your eggs in this basket. Keep moving along your own path. Happy Halloween! Today the curtain between the world of the living and the dead is the thinnest. Tonight souls that remained on earth after they died, can pass over to the other side. Samhain, the Celtic New Year, All Soul's day (tomorrow) or the Day of the Dead mark this cross quarter holiday half way between Fall and Winter.
Saturn's Day Saturday November 1, 2014 Moon in Aquarius goes void square to Saturn at 02:22:44 am. Moon enters Pisces at 12:37:43 pm. Moon is void Saturday morning with the denying closing aspect. Mars opposition to Hades suggest there is some darker energy at work here… jealousy perhaps? Control? Power dynamics? Things begun in the afternoon, when the Moon enters Pisces DO work out as the closing aspect is a trine to Saturn. Today is a rocking and rolling day as many planets have aspects of action and productive working together. Mercury sextiles Jupiter offering productive ideas and creative connections that inspire. No asking the other to be subservient to you. No being subservient to the other. Chiron's square to Vesta makes you take matters into hand around places or things that don't support you or your lifestyle. Venus sextiles Pluto adding passion to triangular relationships. Watch for the third ~ they are lurking. Or it could be an unspoken issue that is addictive to the other. It can be worked with productively if named and placed on the table. Mars sextiles Neptune inspiring you to pursue the dream or passion… Mars is exalted AND out of bounds so he had a great deal of energy to push things forward. Sun's square to Juno takes us back to earlier in the week when we determined we were not in sync with what partner wanted. Now is the time to negotiate the future so BOTH participants in the relationship have an opportunity to shine from their hearts.
Sun's day Sunday November 2, 2014 Moon is in Pisces with a lovely closing aspect of connection to Saturn. Last night, we recovered our lost hour of sleep as the clocks FELL back one hour in fall. I love that extra hour of sleep. Roll over and take advantage of it ~ the world will wait for you while you enjoy the Moon's aspect to Venus in the morning. In spring, we leaped ahead over an hour of time. Now, we sacrifice that light to the growing darkness. Changes in the home are easily made today. Mars sesquiquadrate to Jupiter is a bit over the top but so VERY productive ~ you can clean out the Augean Stable like Hercules did. Or you can simply roll around on the couch with a great book and enjoy yourself. Next week is quite busy so early to bed.
Anne's Three Radio Shows and Two Recommended Shows Recap: Listen in to the podcasts via iTunes or by the website links.
Anne's Weekly Weather: Early broadcast as Anne was in Niagara Falls. The eclipses are leaving! The eclipses are leaving! Back to the fall of 1996, 1978 and 1960. We are in the middle of eclipse season! We had a New Moon Eclipse last Thursday. We had a Venus Star Point forming on the Eclipse degree on last Saturday. A new Love and Heart cycle begins. Mercury is moving direct. Saturn clears his shadow this week ~ a new chapter begins. Mars is exalted in Capricorn. Ready set go!
Scorpios Talking: Late broadcast as Anne was traveling. Anne and Michael talked about eclipses and the swirling energy of fear in the air. How to deal with it? Go inside….
Access Astrology: Anne and Heather answered listener's calls. Mark had cataract surgery (and can see again!)
Venus Unplugged: Llorraine Neithardt with Venus lessons for all!! For Jungians, dreamers, poets and visionaries this podcast helps with your individuation and your understanding of Venus!
CG Jung Speaks! There are great readings from Jung! Tune in! Kendrick Norris, Ph.D. will be completing the series this month. He reads excerpts from Jung. If you are working on individuating, take the time to listen in!
Copyright© 2014 A.C. Ortelee

Print Friendly